hi Frank,
You'll notice that N Orchard St turns east and ends. Below are a few screen-captures.
Dennis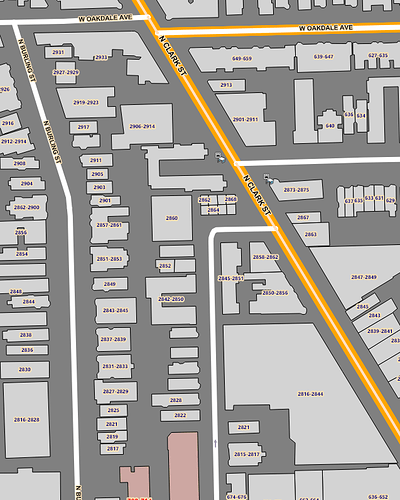 The below screen-capture shows that the section of N Orchard St in question is labeled upon a ZoomOut from ZoomLevel17 to ZoomLevel16.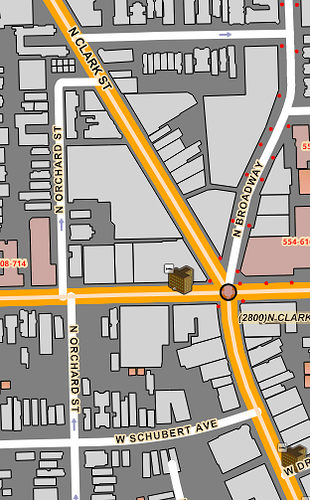 This is the center of the map extent, a ZoomTo was used to center the map at this point.