Hi,
I'm using the latest version of the Map Suite Web Edition Beta and I've been noticing a problem where my point symbol icons and labels get cut off if they are near the edge of a tile.  How do I keep this from happening?
Below are some screen shots, look at the oil well point symbol on the left of the first screen shot and you will notice the top half is missing.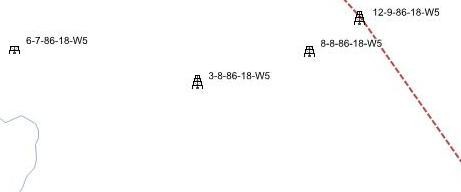 On the screen shot below you can see where the label for the left oil well is cut off at the end and only part of the W5 is being displayed.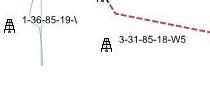 Any help you can provide would be appreciated.
Thanks!