Hello there, i have an app where i use Textstyle to show a label on my features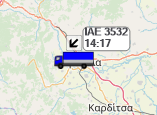 and i have put an ouline around it. I use Mapsuite 10 and Visual Basic .NET.
I wonder if there is a way to incorporate an Icon inside the label ,or generaly a way to make it more dynamic and custom.
Thank You!